In this Dallas medical weight loss interview Ken discusses how the weight loss medication and the supervised weight loss program of Dr. Cherkassky helped him reach and maintain a healthy weight loss. Dr. Michael Cherkassky is a Dallas weight loss doctor with one of the most successful weight loss programs in Dallas.
How was your initial medical weight loss appointment?
I've probably been coming here for a year. I had about 50-60 pounds to lose at that point. And certainly, was upset that I had gained some of the weight that I had initially lost.
I heard about the doctor through another patient who's a friend of mine and she had just remarkable weight loss. So naturally, I was intrigued.
So I came in and the doctor was great to work with. His people have been very, very nice. This has been a super program for me. It has worked very well.
Was there a specific event that happened that made you realize that you needed help losing weight?
I come from a long line of overweight people. We have a love affair with food. So it's been a battle of the bulge for a long time and different factors: weighing, emotions, personal situations. This was something that was brought to my attention and it's been a great help for me.
Before you came here, what other ways did you try to lose weight?
I've spent a lifetime of losing weight and gaining weight. In high school, I was 300 pounds. I lost 130 pounds and kept it off for 20 or so years. I find that the older you get, the more inclined you are to spread out and put weight back on. This program is really good because it takes away a lot of that urge that tends to creep up on you.
Tell me about the specific challenges that you faced with eating less before you started the weight loss program and how that has changed.
It's hard to say. I've never really been a binge eater. I don't eat fast foods. I've always been pretty regimented in the past. I don't eat fried foods. I don't eat things that have sugar in them. But still, I would eat too much. So my problem was sitting down and just eating until I was putting on a lot of weight.
What I found with the program is that I'm not hungry. That is the blessing, that is what everybody hopes for, is to loss that desire to eat. I still enjoy food and I probably enjoy my food more now than ever, but it's being more conscious of what I should and shouldn't eat and the portions. Not being hungry allows you to slow down a little, absolutely.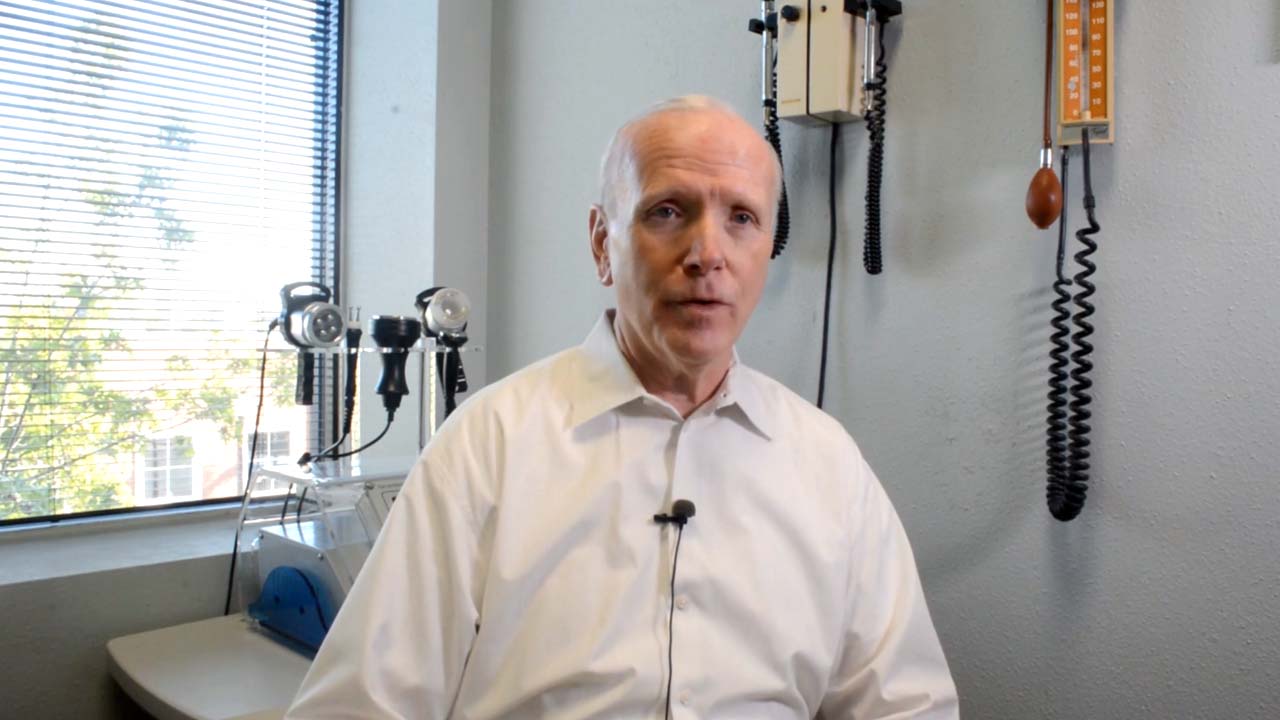 How has your life changed since you have lost the weight?
I have probably dropped more than 60 pounds in the last year.
I think everyone wants to feel good, look good in their clothes. It's nice because I have a wardrobe that dates back many years. So I'm wearing stuff, even today I'm wearing clothes, that I probably bought 20 years ago. It's nice to get back in those. I'd rather have new stuff, so I may jump out and buy something then.
When you spoke to the doctor about the medical weight loss program, did it seem easy to follow?
I had fear based on– but again, I had lost weight years ago, lost a lot weight. To me, my policy has always been it's about calories. It's not what you eat or how much as much as it is calories. That's the way this program works. Which I agree with, I've always agreed with that. People talk carbs, they talk low fat and high fat and no fat. I think it doesn't matter. I think what really matters is the amount of calories you consume in a day. Whether that be a bowl of ice cream or tons of tons of vegetables, because you can consume a lot more of that and be healthier anyway.
I'm a guy that would rather sit down and have a big pot of cabbage or ringed beans and feel full, than having a few bites of ice cream because of that craving. I think when you look at the calorie, and I think the program initially starts you at it, I believe it's 1200 calories a day.
Really, if you eat the right kind of foods it works very well.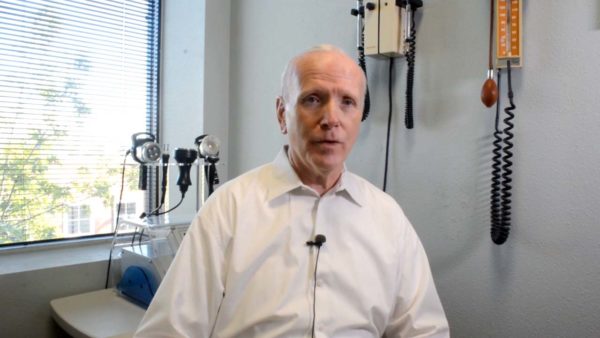 Were there any side effects or any problems that you had at all with the program?
None whatsoever. I never had any problems with hunger during the program. Typically, I would eat twice a day: Lunch, eleven o'clock, and then eat when I get home, six seven o'clock in the evening.
The weight loss program works well, I've never had any problems with it.
Dallas Medical Weight Loss Interview and Reviews
Dr. Cherkassky is one of the most trusted medical weight loss doctors in the Dallas area. The weight loss practice has helped thousands of patients lose weight while eating normal foods, in a safe and healthy manner. As you consider which weight loss program is the right choose for you, take time to read the reviews from patients like Ricky, Brenda, Brandi, Andrew, and all the others you will find when you review this website and other review sites.
New Patient Discount for Dallas Medical Weight Loss Interview
If you still have questions about the program, call the clinic to learn more about the program. You can schedule a weight loss consultation with Dr. Cherkassky by calling his office at. First time patients can request $50 off on their fist appointment, which includes a complete physical exam and blood-work.